Blogging
Learn how to make money blogging about the things you love.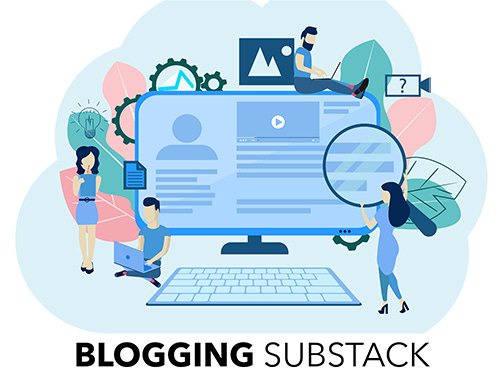 Welcome to the Blogging Substack. My name is Morgan and I've been writing a daily blog for thirteen years now at www.morganlinton.com. What started out as a fun way to share my thoughts about topics I'm passionate about turned into a meaningful income stream and an incredibly satisfying daily practice.
Most people don't start a blog because they assume they either need to have a technical background or experience in writing or journalism. The reality is, anyone can start a blog, and I'm going to showing you how to do it from start-to-finish.
Given the dramatic changes so many people are going through with the spread of the Coronavirus, many people now find themselves at home and in need of any extra income they can make. This newsletter is my way of giving back and hopefully helping people build up steady income doing something they enjoy and can do from home.
As such, this newsletter is completely free and will never charge a subscription fee. There's no course to buy, no premium version, instead I'm just going to share what I've learned writing my own blog for over a decade. While tough times are ahead, I do think that blogging can be a wonderful daily practice and hopefully something that can make an impact in people's lives as they transition to a new normal.
Sign up now so you don't miss the first issue.
In the meantime, tell your friends!